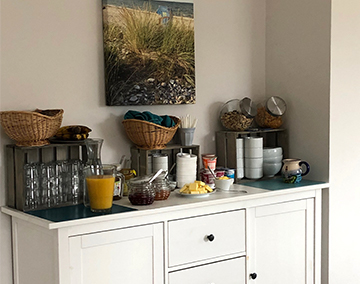 Extensive breakfast buffet
Our breakfast buffet is a super beginning of the day - whether you have it in your own room or in our cosy breakfast room.
Our breakfast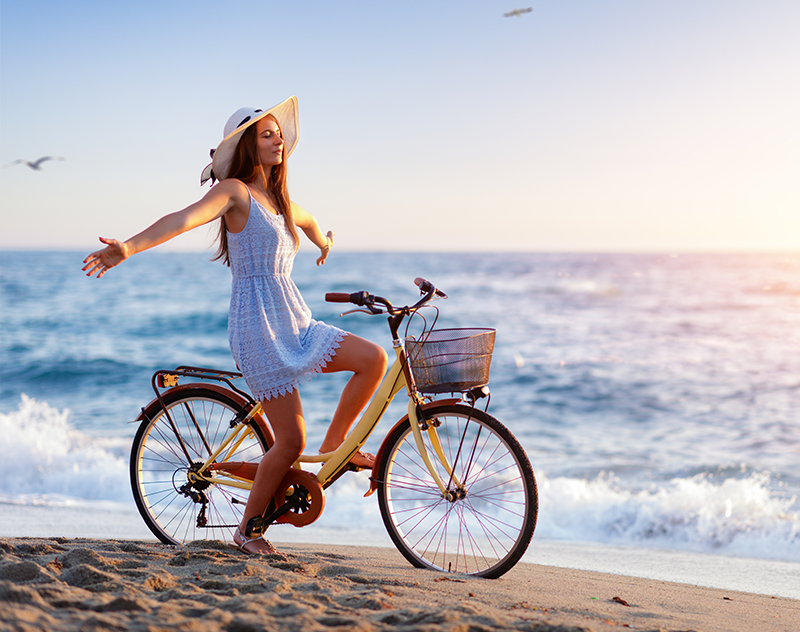 All you need for cycling holidays
Fehmarn is a dream destination for friends of cycling. We offer a weatherproof shed for your own or the rented bicycle.
Cycling holidays on Fehmarn
Dogs are welcome!
Wherever you stay – in our hotel rooms, apartments or holiday houses – dogs are always very welcome!
Holidaying with dog on Fehmarn
We care for our guests with all our hearts
We are your local partners for a relaxing holiday on Fehmarn
For years we work with competence and passion to make our guests feel at home. If they are happy – we are happy too. We try to realise everything the guests would like to have or do. Our guesthouse Hus Seeblick has been completely renovated to create a maritime atmosphere. Breakfast is offered in our breakfast room or delivered to your apartment – whichever you prefer.
We have an extra big roofed wicker beach chair to sleep in under the stars in our garden. Hus Seeblick is situated in a quiet back street but still central enough to start enjoyable daytrips around Fehmarn, into the nearby region or even to Denmark from here.
We are looking forward to welcoming you here as our guest.
Memorable Moments
Enjoy your break with your family in wonderful surroundings directly at the natural beach. All rooms, apartments and holiday houses of Hus Seeblick give you a lot of space and luxurious extras.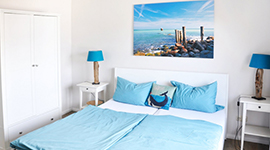 Hotel rooms & -apartments
Enjoy our maritime hotel rooms or –apartments for 1-4 persons.
BOOK ONLINE HERE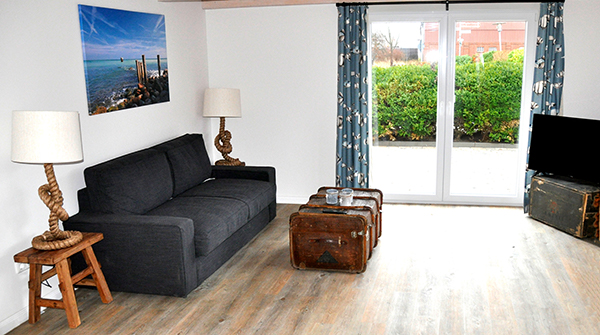 Holiday houses
Our charming holiday houses with luxurious features are designed for 2-4 guests.
BOOK ONLINE HERE